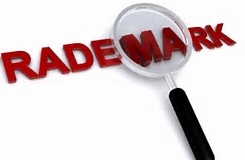 The 6 July 2017 edition of the Business Weekly (劳动报 财经周刊), one of China's leading journals, R&P senior associate Victoria Lei was quoted on strategies for the protection and enforcement of trademarks in China.
Among others, the article focused on how companies can register across different classes to protect against copycats and other potential adversaries (so-called defensive trademarks). Victoria also shared ideas on how to deal with the difficulty of collecting evidence and proving damages when trademarks are infringed, and advised on common strategies that large companies implemented to their lawful trademark rights, such as registration in all relevant classes to ensure sufficient protection, watching for similar trademarks and filing of oppositions, and investigating major online sales platforms and taking action to remove infringing products.
Victoria advises international clients on IP portfolio's and enforcement strategies in China; clients include manufacturers and some of the world's leading retailers with operations in China. Victoria has been with R&P since 2012 and leads the firm's IP team.
For the full article (in Chinese), please click here:
http://www.labour-daily.cn/ldb/node41/node2151/20170706/n62165/n62182/u1ai343082.html