Maarten Roos
Tel:+862161738270
E-mail:roos@rplawyers.com
Educated at Leiden University and Guangzhou's Sun Yat-sen University, Maarten joined leading PRC law firm Wang Jing & Co. in 2002, working in Guangzhou and Shanghai to assist clients all over China. He founded R&P China Lawyers in 2010.
Maarten advises and represents European and American companies with business interests in China, mainly relating to investment projects and corporate activities, commercial transactions, intellectual property rights protection and dispute resolution. He has worked on numerous complex transactions including M&A deals, corporate re-structuring and company liquidations, and frequently represents foreign clients in negotiations with Chinese business partners and government officials. Maarten also serves on the supervisory board of the subsidiaries of several multinational companies.
In September 2010, Kluwer Law International published Maarten' first book, Chinese Commercial Law: A Practical Guide. This important publication offers practical insights to Chinese law and practice for international companies that trade with or invest in China, covering numerous subjects such as investment, joint ventures, M&A transactions, IP protection, dealing with disputes, financing subsidiaries, and tax compliance. The book has been adopted as mandatory reading in courses on Chinese business all over the world, including in "Doing Business in China" given at La Trobe University in Australia.
Maarten also co-authored the Chinese chapter to Corporate Acquisitions and Mergers (2010,2017) under the editorship of Peter Begg, and has written and presented on numerous other subjects relating to Chinese legal and business practices.
Besides his position as managing director of R&P China Lawyers, Maarten is also:
Arbitrator of the Shanghai International Economic and Trade Arbitration Commission (Shanghai Arbitration Center / SHIAC, the former CIETAC Shanghai Sub-Commission). He specializes in hearing disputes on foreign investment, joint venture and international cooperations, corporate law and contract law.
Expert to the China IPR SME Helpdesk, an EU initiative to educated businesses on IP protection in China. Maarten has presented and advised on a broad range of IPR topics, including trademark rights, trade secret protection and non-competition, and general IPR protection.
Maarten is also the former Chairman of the Dutch Association in Shanghai. He has been in China since 1999, and is fluent in English, Dutch and Chinese (Mandarin).
Accolades:
Asialaw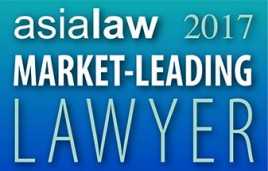 2008    Asialaw Leading Lawyer (General Corporate Practice, Dispute Resolution & Litigation)
2009    Asialaw Leading Lawyer (General Corporate Practice, Dispute Resolution & Litigation)
2010    Asialaw Leading Lawyer (General Corporate Practice, Dispute Resolution & Litigation)
2011    Asialaw Leading Lawyer (General Corporate Practice, Dispute Resolution & Litigation)
2012    Asialaw Leading Lawyer (Dispute Resolution & Litigation, Corporate Governance)
2013    Asialaw Leading Lawyer (Dispute Resolution & Litigation, Corporate Governance)
2014    Asialaw Leading Lawyer (Dispute Resolution & Litigation, Corporate/M&A, Intellectual Property)
2015    Asialaw Leading Lawyer (Dispute Resolution & Litigation, Corporate/M&A, Intellectual Property)
2016    Asialaw Market-leading Lawyer (Corporate/ M&A, Dispute Resolution & Litigation, Intellectual Property)
2017    Asialaw Market-leading Lawyer (Corporate/M&A, Dispute Resolution & Litigation, Intellectual Property)
International Advisory Experts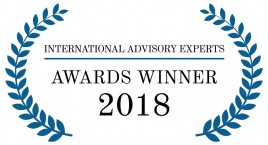 2018    M&A Lawyer of the Year in China
Recent articles by Maarten Roos:

Copyright by
R&P
China Lawyers . All rights reserved