R&P China Lawyers is a boutique PRC law firm that supports international companies with business interests in China.
Our foreign management is supported by specialised teams of Chinese licensed lawyers. Therefore, we are able to combine in-depth legal expertise and broad experience of the Chinese business environment with a keen understanding of the needs of our foreign clients. Committed to excellence, reliability, loyalty and integrity, our lawyers and consultants take a transparent and personal approach to address your legal issues in an efficient and effective manner.
We provide our clients with a full range of services, tailored to their specific needs. When appropriate, we make use of our strong connections with law firms and leading individual specialists all over the country and in Hong Kong. In addition, we invest in client interests by maintaining strong relations with government bodies and people's courts.
R&P China Lawyers is a proud member of: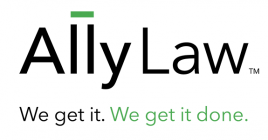 Company Structure
Foreign founder & managing director Maarten Roos

Established as licensed Chinese law firm with approval from the Shanghai Judicial Bureau

One of the first foreign-managed domestic (PRC) law firms in China

Lawyers are admitted to the Chinese bar and can represent clients in Chinese court and arbitration

Licensed to provide legal opinions and represent clients in court, in arbitration and with government departments (unlike foreign law firms)

Able to deal with complex challenges in-house, without having to rely on local partner firms

Covering the whole of China from our Shanghai and Beijing offices

Strong relationships with courts and government departments

Teams of Chinese lawyers and international managers to ensure effective solutions while remaining service-minded

Fast and direct communication & cost-efficient services
Our Principles
As a Chinese law firm we are fully licensed to advise on local laws, and to act on your behalf on regulatory matters, in commercial negotiations and to resolve disputes. Our foreign and Chinese professionals have in-depth knowledge and long-term experience dealing with legal situations in China, and we are strongly committed to the following principles:
Loyalty, Practicality & Initiative
Fully dedicated to your business success in China, we advocate your best interests with professionalism and integrity. Our aim is to provide practical solutions to your legal challenges in China. Besides responding to your requests, we will also take advantage of our expertise to identify potential issues and guide you in your decision-making.
Solutions vs. Opinions
Most of our clients need their issues to be resolved adequately and in a timely manner. Rather than insisting on legal reports or opinions, they ask us advise on the best solutions given the situation and based on our knowledge and experience of laws and practice. With your approval, we will then implement this solution so that you can again focus on developing your commercial interests.
Speed & Flexibility
We take your needs personally, and are committed to providing efficient and effective support  when and where you need it. At the same time, we understand that when operating in China, you require your legal advisor to find the right balance between acting with speed and flexibility, and carefully assessing potential legal risks.
Your Bridge to China
We are a foreign-managed Chinese law firm, and this makes us unique. We deal with international companies and their managers on a daily basis, and will quickly gain a comprehensive understanding of your business and priorities. But Chinese law and practice remains our exclusive focus. Our expertise will enable you to successfully navigate the complex legal challenges to your business in China
Our Approach
We value our relationship with you, and are fully committed to supporting you in protecting your interests and developing your business in China.
Our service promise:
We listen to you, want to know your business and your people, and want to understand your goals, challenges and priorities. Our advice is primarily practical and always commercially astute.

We aim to build and maintain a long-term relationship with you. Developing a constructive rapport will allow us to become your trusted advisor in China.

We recognise your demand for top-notch legal advice and representation, as well as for service excellence. In the attorney-client relationship, the client's needs come first.

We form your bridge to the Chinese legal and business environments.Since many of our clients are unfamiliar with Chinese laws and practices, we will lead you to successful solutions to your challenges in China.

Tailor-Made Solutions For  Your Business